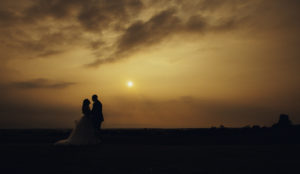 Who am I?
My name is Andrew. I've been a photographer for 10 years. I was born down south but have spent nearly half my life now in Liverpool. My passion is photography but I also absolutely love theatre, reading, travel and cosy nights in with a board game.
Before venturing into weddings I started out as a theatre and gig photographer. I've shot countless productions, and even worked for Disney's The Lion King and Aladdin and been on tour with both Frank Turner and Amanda Palmer.
I've travelled around the globe, have lived in the Peruvian Rainforest, and always make sure I have my camera with me. I still can't believe one of my pics was chosen for National Geographic Photo of the Day! (#humblebrag).
If I'm honest when I first started as a full-time photographer I didn't actually think I'd enjoy weddings.
How wrong I was!
Weddings combine everything I love about photography: artistry, candid, performance and fashion. I love the pressure, the happiness, and the positivity and having it all set in a beautiful location, surrounded by joyful, smiling people all looking their finest; what's not to love!?
I think my roots in theatre, travel, & events are what really make my wedding photography work. Feeling the atmosphere, anticipating what's about to happen, reading the room and finding the unique & dramatic shots all build into my photography. I love capturing the personality, energy, and love that you put into the day to make it a true reflection of yourselves and your relationship.
So if you like my photos then please do get in touch. I'd love to grab a coffee with you both!